No healthcare business can thrive without its workforce, so HIRING THE RIGHT PEOPLE MATTERS.
And that's why organisations need a robust healthcare recruitment strategy, a deciding factor for its growth and success.
As Steve Jobs once said, "The secret of my success is that we have gone to exceptional lengths to hire the best people in the world."
The past few years have presented unprecedented challenges for healthcare institutions and the industry at large.
But there is no stopping the healthcare staffing industry where institutions are looking for talented candidates to meet business objectives.
The global healthcare staffing market, valued at USD 38.6 billion in 2021, is expected to grow at a CAGR of 6.89% from 2022 to 2030.
Technological advancement, more job opportunities worldwide, the need for talented professionals to take over the mantle and job-related incentives continue to drive the healthcare staffing industry globally.
But there is still a gap here! Hiring is not only interviewing an individual, and then issuing an offer letter later. 
It has become bigger than that!
There are specific strategies in place today to keep healthcare recruitment at its performing best. 
Continue reading the blog until the end for the top healthcare recruitment strategies your medical facility needs to meet long-term organisational goals. 
Create A Winning EVP model
Looking for a magnet that attracts potential candidates?
Try the EVP model.
Yes, a winning Employee Value Proposition (EVP) model is what your organisation needs.
The marketplace is crowded, and if your organisation doesn't have an EVP model yet, then attracting the right candidate is only going to get harder.
Through the EVP model, an employee receives unique benefits for the skills they bring to the table.
A strong EVP that aligns with your organisational goals helps improve the recruitment process while expanding the applicant pool. 
Implement Employee Referral Program
Need help finding talented candidates?
Well, it's time you unleash the power of your existing workforce.
Since your existing employees are already well-acquainted with the work culture, they will only refer talented candidates who can uphold the highest standards of workplace ethics.
According to a survey, referred hires stay 70% longer than other employees. The longer an employee stays, the better it is for your organisation, which translates into fewer hiring expenses.
For example, in case you need a nurse in an emergency, instead of focusing on job boards and trying other methods to seek a nursing candidate, it is better to ask your existing employees as they might know someone interested in the position.
Since the referral program offers lucrative rewards, it will encourage your employees to participate actively in the recruitment funnel.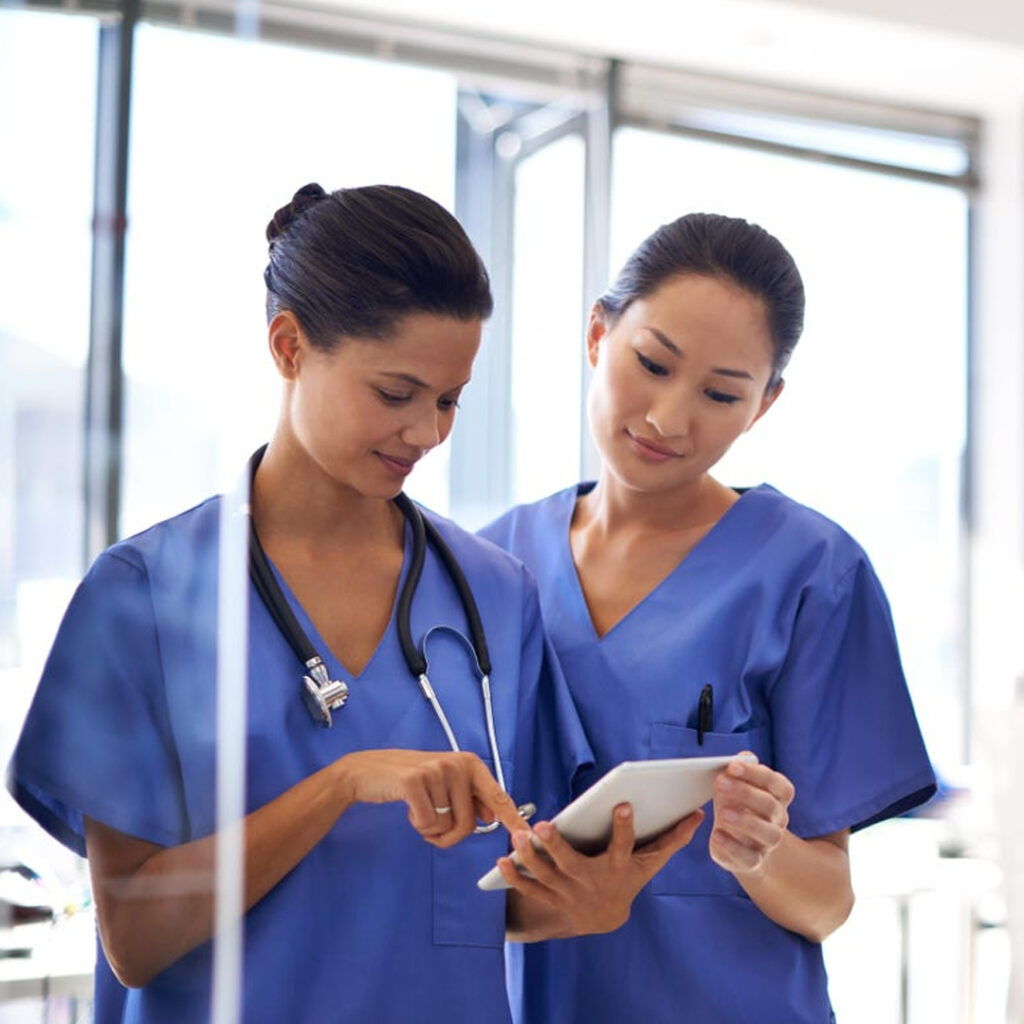 Improve Your Branding: Focus On Digital Presence
In the 21st-century digital world, if you have no online presence, you don't exist.
A HARSH REALITY indeed.
And the last thing you'd want for your healthcare organisation.
Your brand image represents your external reputation that helps attract potential candidates towards your organisation.
And what's a better way to do that than a website that regularly posts job vacancies? 
Additionally, a solid and reputable brand image on platforms such as LinkedIn, Instagram, etc., can help your organisation stand out, boosting credibility and trust with job seekers.
An active and authentic presence online helps attract high-performing talent. As a healthcare facility, you can regularly share testimonials of your employees and communicate updates about new job openings through your digital channels.
Your digital presence matters! It can give potential candidates a sneak peek into what it's like to work with your organisation.
Scrap Outdated Hiring Practices: Adopt A Persona-Based Strategy 
Yet to try out a persona-based hiring strategy?
Better LATE than NEVER.
It's high time your organisation should carve out a new hiring strategy based on persona.
For example, if you are looking for a senior dermatologist for your healthcare facility, creating an ideal employee profile with detailed attributes can help you personalise and tailor your recruitment initiatives.
A successful recruitment strategy is impossible without knowing who your ideal candidate is, and that's where a persona-based hiring strategy becomes crucial.
A survey found that nearly three in four hiring managers hired the wrong candidate, with $15,000 being the average cost of one bad hire. And as an organisation, you wouldn't want to waste time, money and effort.
Drafting an ideal candidate persona reduces the possibility of a mis-hire and helps attract the most suitable candidates who fit well with your organisation's culture and values.
Streamline Hiring Process: Hire Healthcare Recruitment Agency
Too much administrative work and too little time to find the right candidate?
Looking for skilled candidates who can meet your medical facility's standards?
Then the best strategy that can work for your organisation is hiring a healthcare recruitment agency.
An experienced healthcare recruitment agency can find competent professionals as per your organisation's needs.
Hiring a healthcare recruitment agency can be your best marketing strategy, wherein you stay far away from the hassle of finding the candidate. 
Whether you are looking to revamp your recruitment strategy or get a brand new one, IFANglobal is your partner throughout.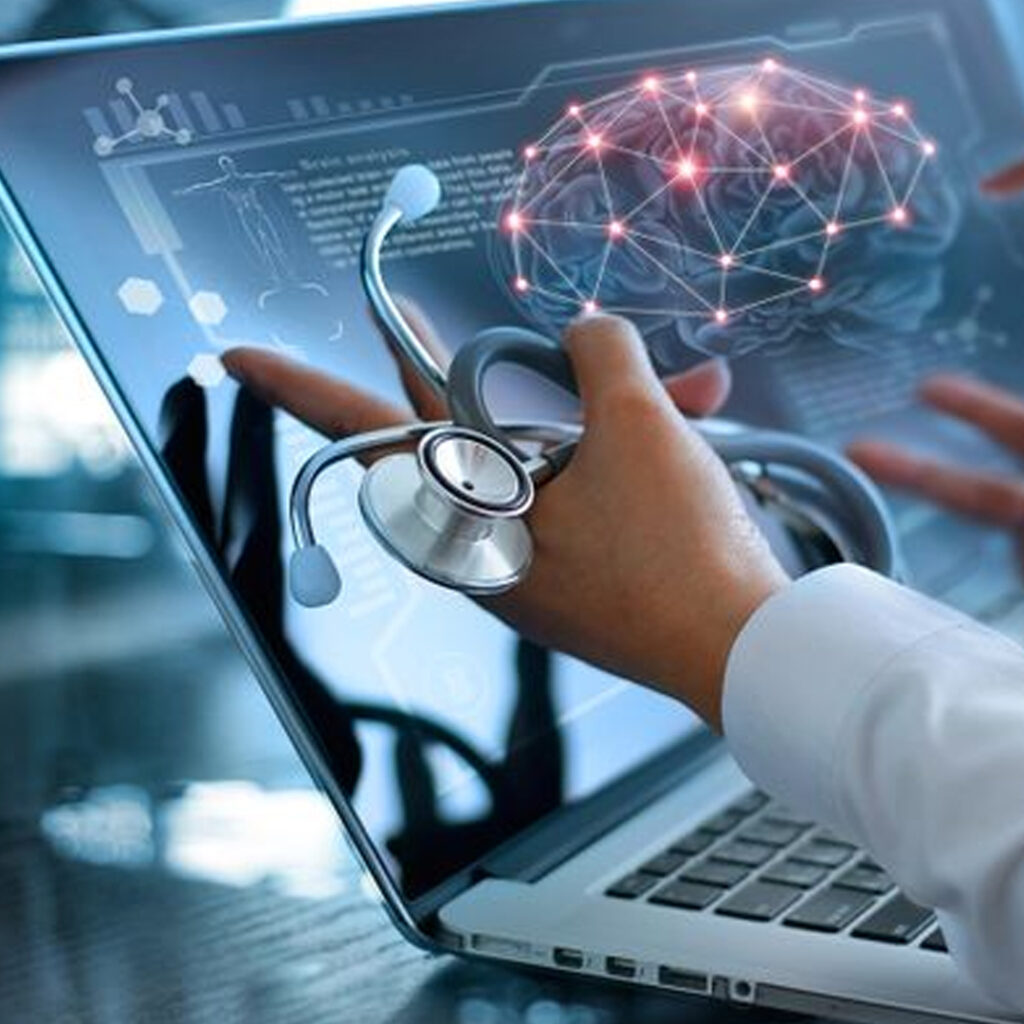 With over two decades of vast experience, IFANglobal, a global healthcare recruitment agency, is on a mission to solve workforce-related concerns of healthcare employers globally.
IFANglobal has been actively recruiting talented healthcare professionals for employers across the globe and has served over 300 employers across four continents.
Looking for a brand-new recruitment strategy that can save you much-needed time and money?
Want a productive hiring strategy in the long run that helps you onboard professionals who are competent, trustworthy and talented?
Then look no further than IFANglobal.
Connect with us today, and find a long-term solution for healthcare staffing shortages.