Want to Start a Career Abroad? Healthcare Recruitment Agencies Will Help You
Healthcare recruitment agencies can be crucial in landing a job position at a hospital abroad. They help you in a number of ways:
Apply for a

work visa

and handle the ensuing lengthy process

Find a job opening suited to your professional profile 

Provide training for

English Language Tests (OET/IELTS) 
Prepare for your Nursing Licensure Exams 
They also build and maintain communities of healthcare professionals from the same countries, abroad. They do this to make the new recruits feel at home in an alienating culture and environment. Candidates are also given cultural acclimatization training beforehand to avoid cultural shocks.

In this blog, we dive deep into the role played by healthcare agencies in ensuring a smooth transition to working and living in a foreign country.
Finding Suitable Nursing Jobs in Different Countries


Healthcare recruitment agencies have access to a wide network of hospitals and clinics that are looking for qualified and experienced nurses from overseas. They can match the nurses' skills, interests, and goals with the available opportunities in various countries, such as the USA, UK, Ireland, Australia, and Canada. They can also advise you on the best time to apply, the salary and benefits offered, and the work environment and culture of the destination country.
Providing Guidance and Assistance Throughout the Immigration Process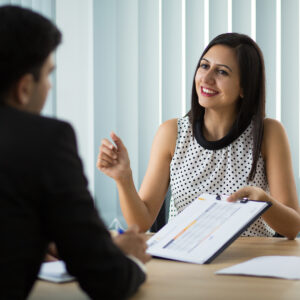 Healthcare recruitment agencies can help foreign nurses navigate the complex and often lengthy immigration process that is required to work legally in another country. They can assist you with obtaining the necessary work visas, nursing licenses, and certifications that are specific to each country and state. They handle the paperwork and documentation involved in the immigration process, such as verifying credentials, transcripts, and references, and submitting applications to the relevant authorities.
Coordinating the Relocation Process 

The relocation process is made easier and smoother for foreign nurses by agencies. They take care of all the practical aspects of moving to a new country. They can arrange flights, airport pickup, temporary housing, transportation, and other essential tasks that are needed to settle in. They can also provide support and orientation to help the nurses adjust to their new surroundings, such as setting up bank accounts, finding permanent accommodation, enrolling in health insurance and social security, and connecting with local communities.

Offering Training and Preparation for Language Tests and Other Challenges

Foreign nurses must prepare for language tests and multiple challenges when working in a different country. Healthcare recruitment agencies offer training and coaching for exams such as OET or IELTS, which are often required to demonstrate English proficiency for nursing jobs. They can also help the nurses improve their communication skills, cultural awareness, and professional development, which are essential for delivering quality care to diverse patients.
These are some of the ways healthcare recruitment agencies can help you find your footing in nursing jobs abroad. 
Are you interested in working abroad? Contact IFANGlobal now. 
We are a leading global healthcare recruitment agency having placed professionals in more than 300 hospitals across 4 continents. We provide our candidates with complete assistance in every step of the way towards becoming a well-paid, competent foreign nurse. 
So what are you waiting for? Take the first steps towards your dream career by getting in touch with us now!