Every aware individual in the healthcare industry knows that working for the NHS is a prestigious opportunity. 
In 2018-19, the NHS handled an estimated 564 million patient interactions everyday. This is equivalent to providing healthcare services to 1.5 million patients everyday.
Clearly, the NHS is the backbone of the medical industry in the UK.
It provides free healthcare services to all citizens of the UK and generates a tremendous amount of employment opportunities for medical professionals belonging to diverse backgrounds.
Until recently, the NHS also held the crown of being the best healthcare service in the world.
Evidently, receiving an offer letter from the NHS is an exciting opportunity for your career.
But after the sense of excitement has lulled, are you confused about what to do next?
Worry not, this blog goes into the nitty-gritty of what you should do after receiving an offer letter from the NHS.
So calm your nerves, we are here to tell you every important aspect of what to do after your much awaited offer letter is here from the NHS. 
Do Your Due Diligence
Wondering why a statement commonly heard in finance is in a medical blog? This is because even though advisory firms use this statement to shift responsibility onto their customers, it does hold some practical value.
Free advice has become common in the era of the internet but one must always satisfy his own self before making a decision.
Thus, you should thoroughly read your offer letter and carefully mark any irregularities that you might find.
Talking to your employer and sorting out all your queries regarding the offer is indeed the best and most prudent way to move forward.
You also need to take into account that you will be moving into a foreign country whose culture is alien to you.
Therefore, you must mentally prepare yourself for a cultural shock. It is advised to do research about the UK's customs and cultural norms beforehand.
Certificate Of Sponsorship
After receiving the offer from NHS trust, you must receive a CoS i.e., certificate of sponsorship, from the same NHS trust in order to apply for a Tier 2 (General) Visa in order to start working in the UK.
In order for you to work in the UK, you must have a Tier 2 (General) Visa, also known as a medical skilled worker visa.
But for you to receive the Visa, you must have a Certificate of Sponsorship. It is a reference number assigned to you by the NHS trust (your hospital)
There are two types of CoS: one is called restricted and the other is called unrestricted.
The restricted CoS is generally meant for applicants outside of the UK and unrestricted is meant for applicants inside the UK.
However, in 2018 the home office of the UK removed the doctors and nurses from annual visa caps. This means that hospitals can apply for either type of CoS for applicants outside of the UK. The unrestricted CoS takes a few days to be issued, so most hospitals opt for it.
You must collate a few documents to give to the HR of the hospital in order for them to apply for your CoS. These documents are as follows:
Passport
Proof of Address (2 copies)
Certificate of good standing from your previous healthcare employers.
GMC registration status.
References.
Note that CoS will be provided in digital form as opposed to physical.
Applying For Your Visa
Once the CoS has been assigned to your name by the hospital, you can start the visa application process.
There are two steps to consider while applying for tier 2 visa:
Filling the online applications form
Attending the appointment at your local visa application centre.
Before you start filling the application form, you will require certain documents. These are as follows:
CoS
Police Clearance Certificate
Unfortunately, India is on the list of countries from which immigrants need to provide a Tuberculosis Test Clearance Certificate.
Maintenance: minimum 945 euros in bank account 90 days before application. This is optional and you don't need to prove this if your hospital has already checked this in the CoS.
Proof of English Knowledge
After completing the visa application form and submitting the visa fees, you will be offered an appointment with your local application centre. Once confirmed, you will receive an email with an appointment confirmation letter.  Print this and take it with you to the centre.
Lastly, you will need to select a location of the post office from which you will pick up your Biometric Residence Permit. It is recommended that you choose a post office close to your hospital so that you can easily pick it up after relocating to the UK.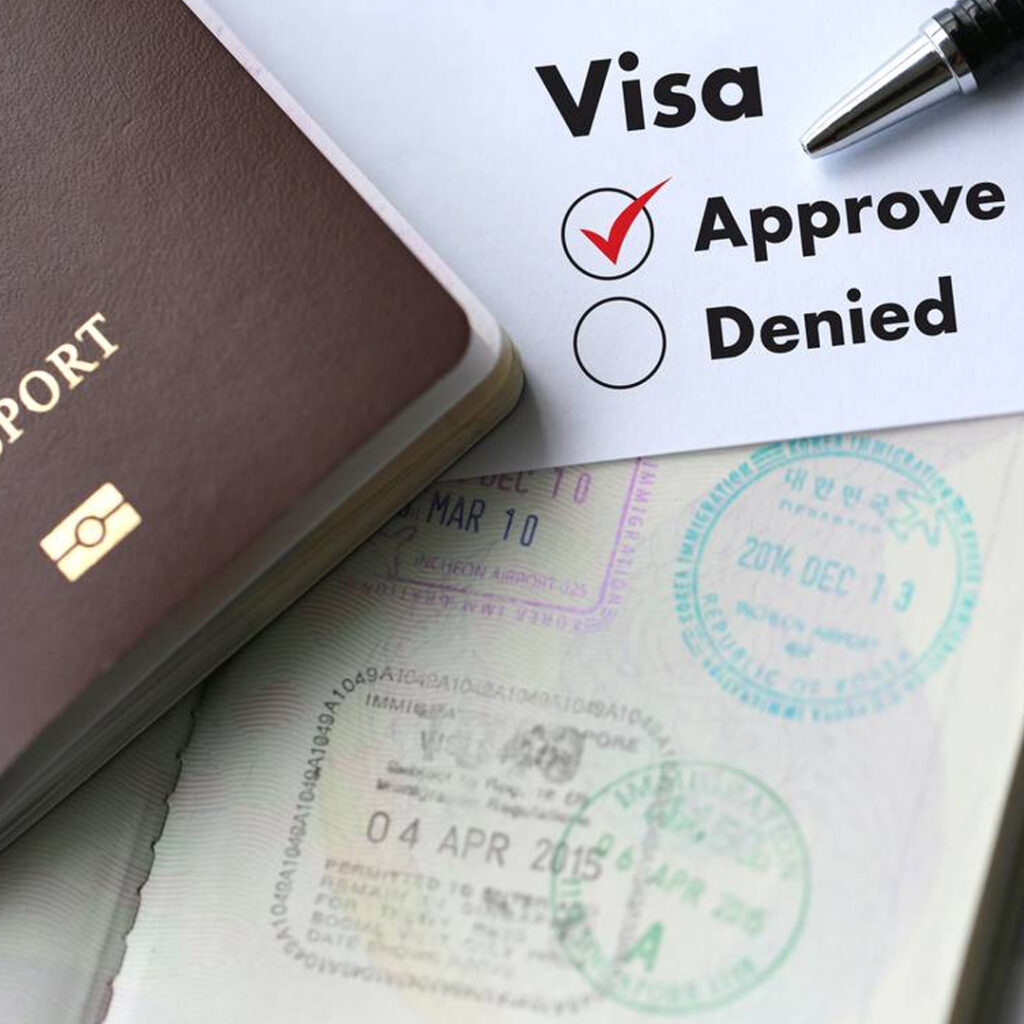 Travel
Now that you have completed all the formalities, it's time to cross the 7 seas.
Travelling can be a hassle for many people. Therefore, sufficient planning is essential to ensure a smooth travelling experience.
You will need to book flight tickets, short-term lodging for when you arrive in the UK and organise all your documents safely. Ideally, keep digital and hard copies of all your documents handy.
Arriving In The UK
Now that you have arrived in the UK, you must prepare yourself for what's coming. 
You can also learn about sight-seeing locations and good cafes to eat; after all, you deserve to treat yourself for making it to the prestigious organisation of NHS.
Before you start working in the hospital however, you must complete a few formalities:
Collect BRP
Visit the Police Station
Attend an occupational Health Appointment
Attend a GMC ID Check
Get your ID checked at the HR department
Set up a Bank Account
Research the UK and the Cost of Living
Locating an ap spot to start your living
(Pro Tip: Remember, stay close to the underground stations and grocery stores. This helps in bring the commute less and daily needs easy)
After completing these formalities, taking around 2 weeks, you will be on the precipice of beginning your awesome journey with the NHS.
Congratulations! You made it
Now that everything is completed, you will be ready to start your job at the NHS trust.
Your first day will be an induction day in which you will understand your responsibilities, meet and introduce yourself to new colleagues, learn about the equipment and other miscellaneous information relevant to your role!
Why choose IFANGlobal?
IFANGlobal is a worldwide healthcare recruitment agency possessing over two decades of rich experience training healthcare professionals for international medical institutions.
Its goal is to provide you with life-changing opportunities in top healthcare institutions across the UK. Our program helps you obtain a UK nurse licence and fulfil all the requirements of Nursing and Midwifery Council (NMC).
With IFANGlobal's flagship program, spread your wings and let your nursing career take flight. The program offers various benefits such as zero recruitment fees, preparation for English proficiency exams like IELTS and OET, interview preparation and relocation support.
IFANGlobal's services aim to offer you with 360º support meaning we guide you every step of the way from applying in UK's medical institutions to giving interviews to visa application to travel. What's more? We help you in relocation and getting acquainted with the new land. 
For more information, you can email us at info@ifanglobal.com or connect with us here.