Dear Candidate, 
Congratulations! Your profile has been shortlisted for an immediate nursing job opening in the UK.
Good news? Isn't it?
Well, think again.
That's how fraudsters scam you of your lifelong dream. Whether or not you have fallen prey to such messages, you might have noticed and heard of such fishy emails.
In the second quarter of 2022, Americans have been scammed for $86 million over fake business and job opportunities.
Similarly, about 56% of Indian job seekers faced scams during their job hunt.
These statistics of rampant job scams reflect the sad state of affairs, a sad reality of scammers taking advantage of young, bright minds.
Fraudulent job offers have been around for a long time, and now with the advent of technology, it has only helped scammers reach their targets more easily.
Even though employment scams have been around for a while, the opportunities for scammers even got brighter during the Covid-19 pandemic. With the lockdown announced and several restrictions imposed, many lost their livelihood, and with that, scammers found a new way to scam people online with lucrative fake job offers.
We have often heard several news stories of nurse recruitment scams that tarnish the name of staffing agencies genuinely functioning in the industry and demolish young aspirants' confidence.
In this blog today, we'll uncover ways for you to figure out whether a job offer by a recruitment agency is fake or a genuine one.
How To Identify Fake Recruiters
Your healthcare job could be a scam. Red flags to look out for!
NO EXPERIENCE REQUIRED
An employment offer with no experience asked—beware, this could be a scam!
Scammers will go to any length to make the job offer as appealing and lucrative as possible. Often the fake recruitment agency will highlight that no experience is needed for the role, due to which many inexperienced candidates fall victim to attractive job listings.
JOB WITHOUT INTERVIEW
Who wouldn't want to land a job without even being interviewed? Isn't it?
But no matter how good you are, consider it a big red flag if you are offered a job without an interview.
Often, fake staffing agencies will make excuses in setting up your interview by saying they are too busy to conduct it right now or out of town. Another possibility is that you may have a round with someone; however, it just won't be with a legitimate person.
REQUEST FOR PAYMENTS
A fake recruiter will directly ask you for money before even initiating any process. In contrast, genuine recruiters will ask for your contact details, updated resume, and salary expectations, but will never ask you for money.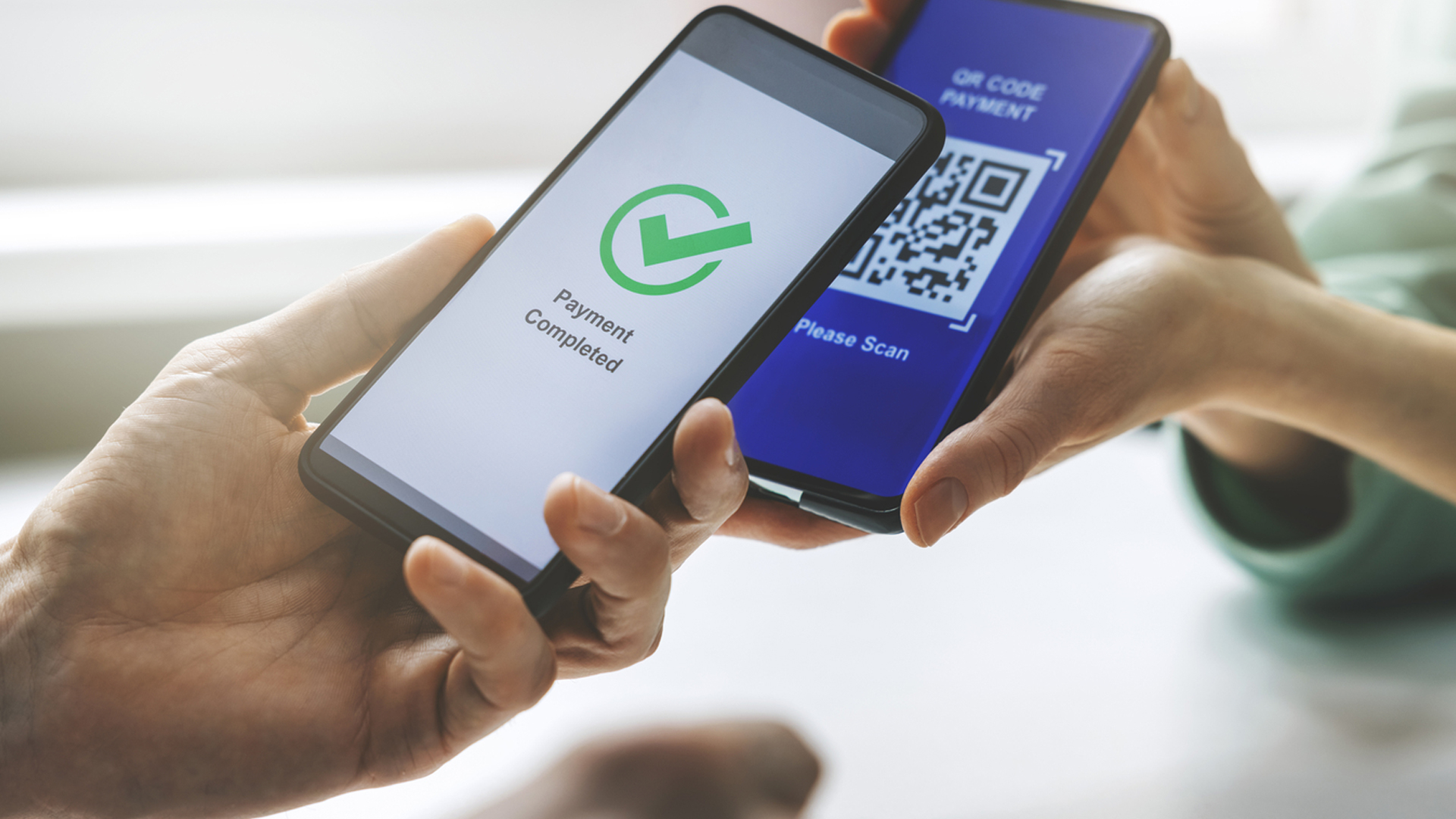 NO LEGITIMATE WEBSITE OR SOCIAL PROFILES
Another great way to spot a fake recruiter is through their website and social media profiles, as these scammers don't have a legit online presence.
Fake recruiters choose to connect with you through a call or Whatsapp to pass on any information but staying vigilant is the best way to protect yourself from such unsolicited job offers.
NO BUSINESS EMAIL ADDRESS
WhatsApp, call, or mail from a free email address does not hold authenticity. A genuine recruiter may use WhatsApp and call but will always send a confirmation notice from an official email ID. Ignorance is the key if you don't receive any email from the recruitment company's official email address.
VAGUE ANSWERS REGARDING JOB DETAILS
It is obvious to have questions regarding your dream job, but fake recruiters will give you vague answers or add more to their excuse list when you ask them legitimate questions.
UNREALISTIC COMPENSATION
Incredible job benefits and an unrealistic salary range; that's how fake recruiters lure and trap you into a job scam.
If a job post provides compensation beyond your wildest dream, consider the unrealistic salary as a potential scam and do your research well before falling prey to the scammers. 
On a brighter note, you are capable of receiving good compensation, but it is always better to be mindful rather than sorry.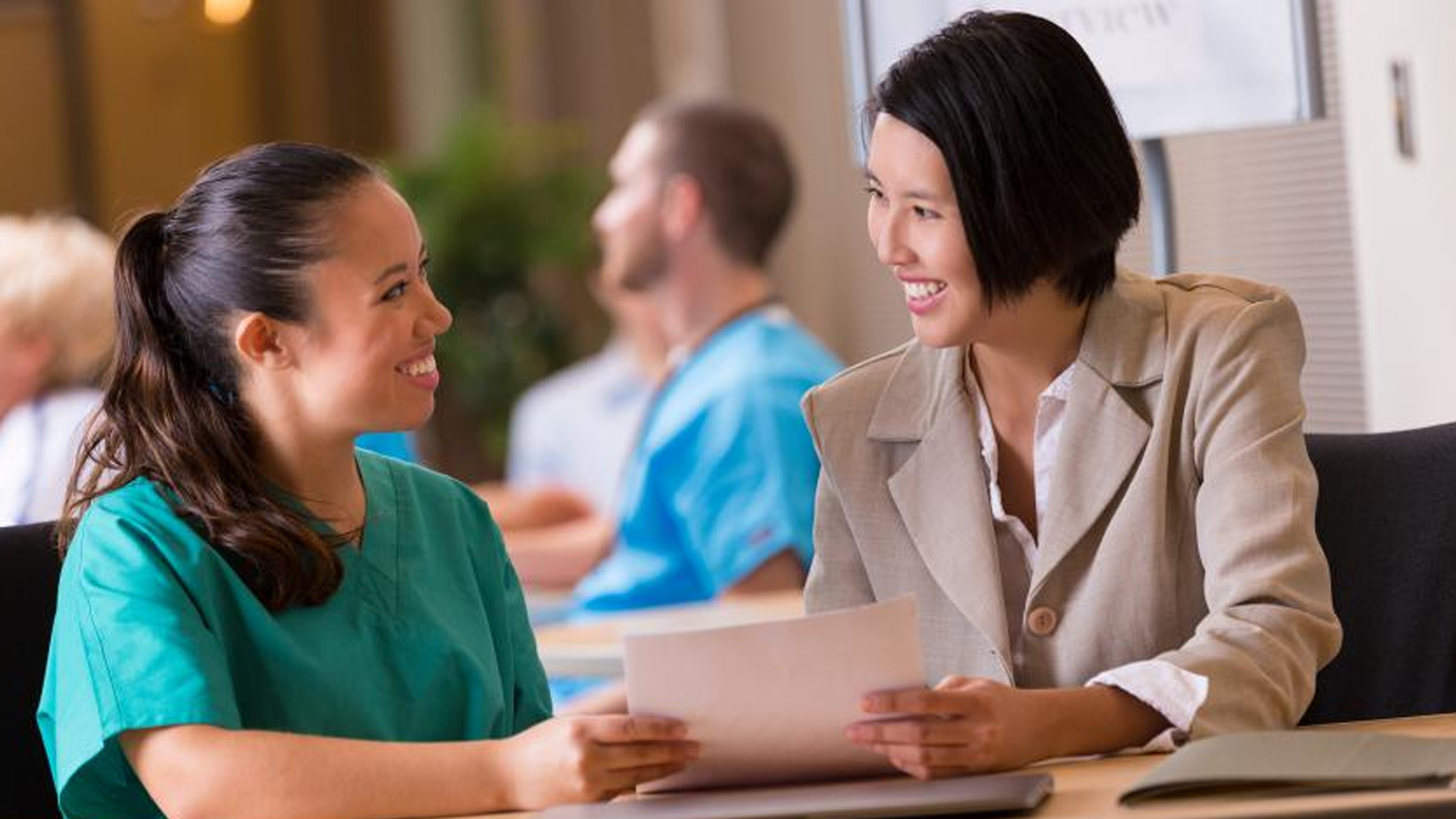 Avoid Getting Trapped. Here's How!
Online has become the new hunting ground for scammers, and no matter how good an opportunity may seem to you, take the digital world's help to verify any job postings.
Below are a few essential tips to avoid and protect yourself from falling victim to such employment scams.
Do Your Research Well

Take Advice From People You Trust

Never Share Your Details Instantly

Never Involve Money & Agree For A Wire Transfer

Always Choose Reputed Staffing Agency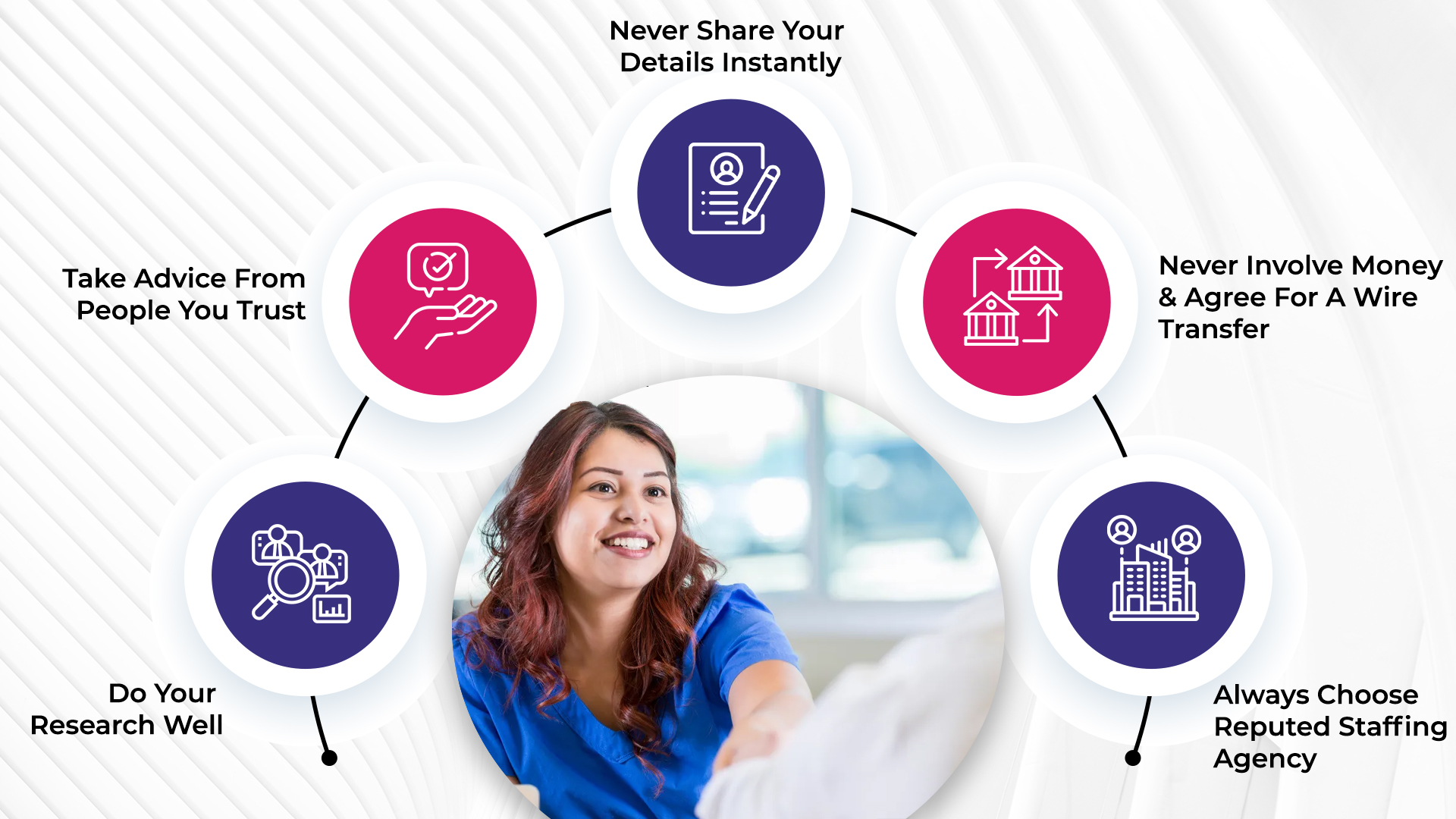 Conclusion
Getting trapped is easier, especially if you are actively looking for a job. However, researching well in advance and staying alert can help you avoid such scams in your professional journey.
If you are a healthcare professional looking to find a legitimate international job, then IFANglobal is your trusted partner. 
We have successfully placed over 20000+ healthcare professionals and served over 300+ employers across four continents till date.
Our best healthcare staffing practices have been recognised as CMO Asia awarded us the best healthcare recruitment company in Asia.
Choose IFANglobal today and clear your path to success without falling prey to any job scam.